Consultant banks £700,000 in cash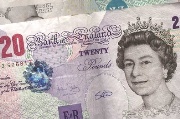 Sweett Group has banked £700,000 in cash from the sale of a further PFI stake.
The consultant told the stock exchange this morning that it has sold its 19% stake in healthcare vehicle Lift Investments Limited (Plymouth Lift) to an infrastructure fund.
Sweett said the sale is "part of the group's strategy to capitalise on the value of its existing PFI investment portfolio in order to reinvest in the further development in its core business operations."
The firm issued a profit warning and delayed publication of its results for the financial year ending 31 March 2012 after delays to the sales of two separate PFI stakes earlier in the year.
The firm has subsequently sold one of the stakes – in Inverclyde schools – realising a pre-tax profit of £850,000 for the current financial year.
In its delayed results published on 3 September, Sweett posted a pre-tax loss of £1m and revenue of £72.8m